Public Notices
The Merrick County Courthouse will be CLOSED Thursday, November 23 and
Friday, November 24, 2023 in observance of Thanksgiving Have a Happy and Safe Holiday!
Starting July 1, 2022 - NEW MERRICK COUNTY COURTHOUSE HOURS WILL BE: 8:00 AM to 4:30 PM, Monday thru Friday
Open Meetings Act (effective 7/21/2022)
We invite you to browse our web site to learn about our various County offices and the services Merrick County, Nebraska offers its citizens. Courthouse hours are from 8:00 - 4:30, Monday - Friday except on holidays.
This web site contains information about County programs, services, departments and offices, as well as helpful information on commonly asked questions. We encourage you to use this site frequently to access agendas and minutes of the Board of County Supervisors.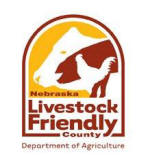 All Merrick County citizens can receive free library membership cards to all county libraries by simply contacting:

Renew Your Vehicle Online